Mechina
Throughout the course of the program participants will visit and live with members of a Mechina. A Mechina is an educational institution where young Israelis are able to spend their 'gap year' after high school, before beginning their compulsory national service.

The Mechina is designed as a leadership academy for a select group
of Israelis. In this component of the IBC program participants are given the unique opportunity to join the Mechina for 12 weeks. During this time the participants will live, learn and participate in various activities with the members of the Mechina. This amazing opportunity allows the participants to experience Israel and Israelis first hand, and develop long-standing friendships and bonds with their Israeli counterparts.
​
​
MADRICHIM (PROGRAM LEADERS)
Participants are accompanied by carefully selected and experienced Israeli Madrichim throughout the program. These Madrichim facilitate the educational processes and the participants' acclimatisation into Israeli society. The Madrichim are there to guide, teach and care for the participants. Israeli Madrichim are specifically chosen to facilitate a deeper connection and integration into Israeli society - a crucial component in the IBC experience.
All Madrichim speak English.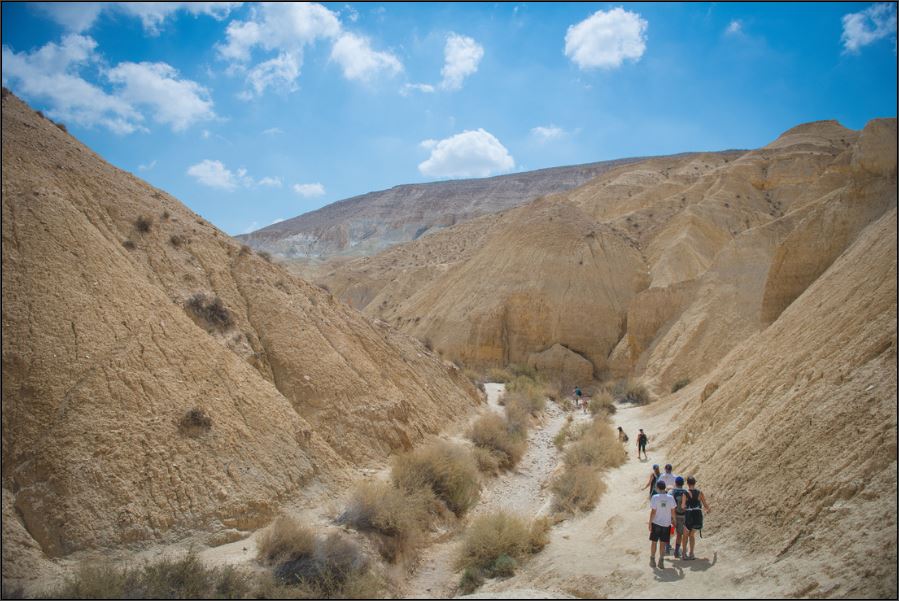 Testamonials
at a mechina is. Year after year, Australians come back with only good things to say about mechina, however when posing them the relatively simple question; "what was so good about it?" The response almost every time is, "I just can't explain, you have to do it," which ends up leaving me more confused and with less of an understanding.
I don't speak for all but I think a lot of us are brought up with a quite narrow mindset, whether it be from the home or school and it makes sense because parents/teachers want the best for us. However, to be on a program with participants from different backgrounds joining together to listen to lectures from all walks of life, be it left wing to right wing, Israeli to Palestinian, religious to secular; I really think adds to the unique experience Kol Ami offers. We've learnt about things from Alaskan culture, community organisations, entrepreneurship and everything in between, and it emphasises to us that the world is huge and "the more you know the more you realise you don't know."
Jono Herman, IBC 2016
​
​
READY FOR IBC?
>BOOK YOUR JOURNEY
Goals
› Jewish Peoplehood - formalising the link between Israeli Jews and Diaspora Jews through their common historical and cultural heritage while inspiring a desire for mutual action and commitment to the future.
› Leadership Development - developing leadership abilities. This begins from self-leadership and the will to lead and serve as a personal example. The students will discipline themselves in the college - among other things - by running committees and working on individual and group projects.
› Public Diplomacy - training advocates to speak out and stand up for Israel. Public diplomacy will stem from a deep knowledge and faith in the importance of the Zionist vision. Students will acquire the tools and the skills to disseminate this knowledge.
› Solidifying Jewish Zionist identity - developing a personal identity rooted in the philosophies of some of the greatest Israeli and world leaders. With a broad education and focused study, the students will become leaders with vision and purpose, possessing the resolve and ability to affect real change within themselves and within society at large.
› Love of the Land - getting to know Israel geographically and socially, becoming familiar with all sectors of the population.